About us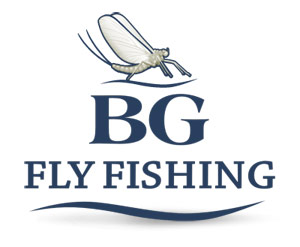 BG Fly Fishing Shop
We are a dynamically developing fly fishing shop offering a great variety of equipment and fly tying materials.
We highly care for improving the speed and standards of our customer service as well as extending the product assortment of the shop with the equipment of the best known fly fishing companies.
You can always count on professional technical advice, supported with our 30 years of experience in the sector. For us fly fishing is not only trade but a great passion, too.
We wish you successful 'fishing' hoping that the satisfaction derived from the purchases and the time spent in our Web shop will be as enjoyable as a fly fishing adventure.
You will find here an abundant selection of fly fishing equipment and materials for constructing artificial flies. Owing to the specific requirements of anglers, we propose fly fishing rods for all fishing methods, reliable reels by leading manufacturers as well as popular and renowned fly lines of the most popular brands on the market. Caring for your comfort we also present state-of-the-art fishing wear: jackets, vests, fleeces, trousers and underwear. All breathable waders and wading boots offered by our shop will provide you with utmost freedom of relax in any conditions. You may also buy professional fly tying materials of the best manufacturers: fly hooks, brass and tungsten beads, tying threads, floss, flashes, tools for constructing artificial flies, feathers, furs, adhesives and synthetic materials. All that is supplemented with a complete offer of fly fishing accessories, such as landing nets, fly boxes, polaroid sunglasses, leaders and tippets. Bogdan Gawlik's Fly Fishing Shop. You are welcome!
BG Fly Fishing Team