Wishlist
Do you often buy the same fly fishing materials?
You have found an interesting product in our Fly Fishing Shop but you still have to think about the purchase?
Then select the WISHLIST!
On each product page below the "ADD TO YOUR BASKET" button there is another button named "ADD TO YOUR WISHLIST". When you click it, the product is added to your wishlist.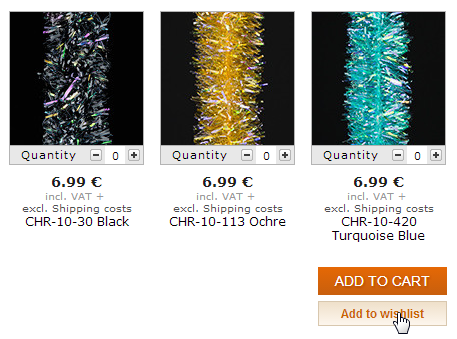 The wishlist products may be either individually added to the basket or deleted. Use the buttons: "Add to your Basket", "Remove from the Wishlist". You may also add or remove several products by selecting the checkbox and clicking "Add the selected products to the Basket" or "Remove the selected products from the Wishlist"..
Products added to the basket from the wishlist are not removed from the wishlist. You will be able to quickly order the same products in future.
For logged-in users the Wishlist products are stored for 365 days from the day of their adding.
You are welcome to use the WISHLIST!